Upgrading Customer Experience at a Cell Phone Repair Store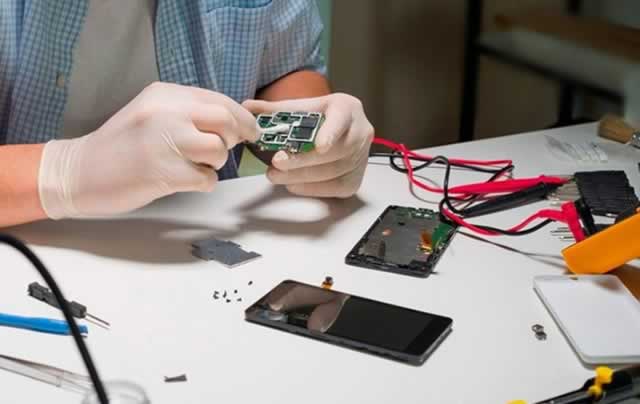 In any retail or repair business, customer experience matters a lot. Whether you own a cloth brand, food chain, or a cell phone repairing lab, until or unless you do not provide clients with a good experience, they are not revisiting you at any cost. Also, it is a fact that happy customers can help you bring more business.
In this article, we will suggest some tips on how to enhance customer or user experience at your phone repair center using POS software. Moreover, you will get to know how this system can help you in organizing all the processes, such as marketing, employees, cash flow, etc. Following are the details.
Quick Response Matters a lot
The phone repair industry is one of the leading businesses, with more and more people getting involved in it as temporary jobs or full-time professionals. And, being a repairer, you need to respond quickly to your customer's queries and concerns.
But having a single phone line or cell phone number will make it difficult for you to communicate promptly and quickly. So, to resolve this issue, you can employ RepairDesk mobile phone repair shop POS software. Its phone pro feature will allow you to get back to multiple calls at a time, thus making the response much quicker.
Customers are Always Right 
There can be times or situations when the customers seem unsatisfied with your repair services. Or your technician has failed to do the repair job satisfactorily. So, if such a case happens at your store, don't protect your employees or argue with customers.
The returning client rate at your phone repair store is significantly impacted by the behavior and service they receive. So, if you want them to keep revisiting you, agree to what they say because the backlash is dangerous and can negatively impact your business. And if they complain about your repair parts or services, fix their device again without charging an additional penny.
On the other hand, if any of them try to dodge you by lying or complaining without reason, do not lose control; be patient, apologize, and tackle the situation in the best possible way. And for that, you must train your employees. Also, always hire staff members who have professional ethics, can accept criticism, and have control over their anger.
Reward your Loyal Customers
Phone servicing is a vast industry with many providers available in every electronics and tech market. So, if you don't handle your customers with respect or reward them for being loyal, they will find another repair shop where they get better treatment and experience.
You must offer loyalty programs to provide your customers with a personalized experience. For instance, you can give them an exclusive discount on every mobile repair or part replacement. Or, you can gift them a back cover, screen protector, power bank, etc.
Additionally, using the software for cell phone repair shops, you can send promotional messages and emails to your audience, letting them know about your latest products and services. This way, you can boost your sales and customer loyalty and generate more revenue.
Take Feedback
Customer feedback can let you know the good and bad about your business. For instance, you will get to know the loopholes in your services or great things about your products and accessories. And you can take reviews using the customer-facing display of the RepairDesk point of sales system.
In addition, you can design an easy-to-use website listing your pricing for repair services and accessories you sell at your store. And after taking the feedback, you can publish positive reviews on your website and other platforms so that cell phone users can get to know you and visit the store whenever they need a repairer.
Train your Employees
Keeping your clients happy is crucial because they can majorly make or break your business. However, to do that, you would require support from your employees, as if you are running a repair franchise, you cannot be available at every outlet to deal with the customers. And not every technician or staff member can be good at dealing with clients.
Therefore, you must train your employees in customer dealings and how to use mobile phone repair shop POS software. Ensure your visitors get the best service and experience they will always remember. And only then can you expect them to revisit you for any issue related to cell phone repair.
Final Words
Customer experience is one of the most significant aspects of the cell phone repair business. Following the suggestions mentioned above, you can upgrade the user experience at your repair shop. Offering loyalty programs, prompt communication, and helping them fix their device can be the first step to making them faithful. Hopefully, you will act upon these tips and grow your business soon.
For any of your suggestions, let us know by commenting below.