Emergency Alert System (EAS)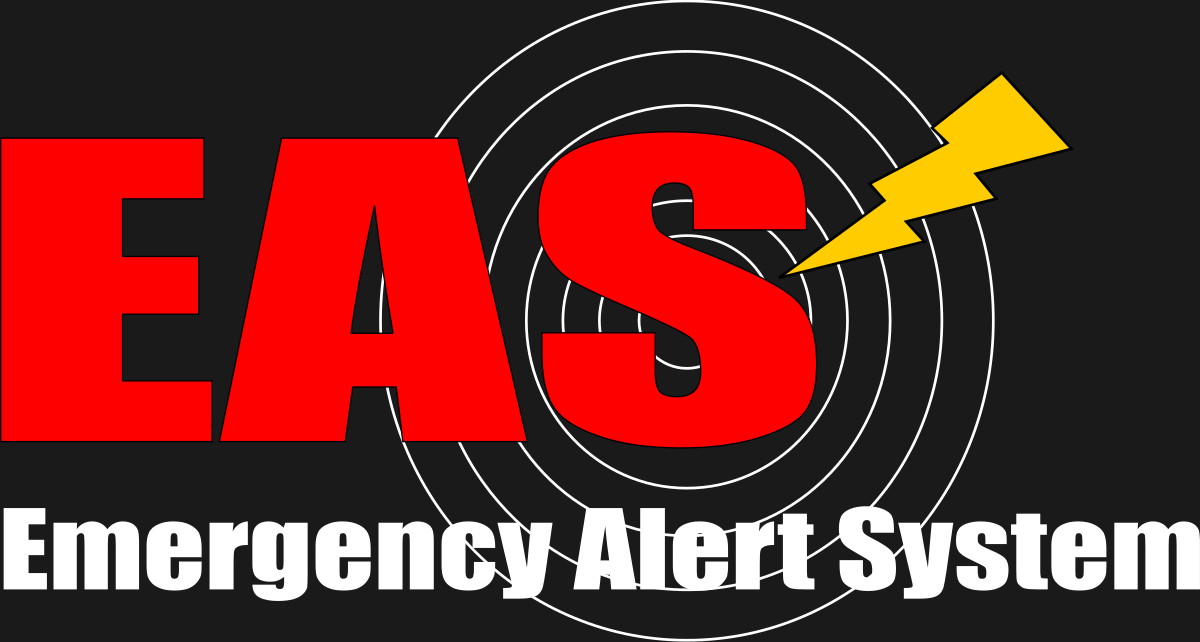 The Emergency Alert System (EAS) is a US national warning system that allows officials to broadcast emergency alerts and warning messages to the public via cable, satellite, broadcast television, and radio. It replaced the Emergency Broadcast System (EBS) and is primarily designed to allow the President to address the country via all radio and television stations in case of a national emergency. However, the system is primarily used at a regional scale to distribute information regarding imminent threats to public safety, such as severe weather situations, AMBER Alerts, and civil emergencies.
The Emergency Alert System (EAS) is a joint effort between FEMA, FCC, and NOAA, governed by the FCC's Public Safety and Homeland Security Bureau. It serves as a front-end to the Integrated Public Alert and Warning System (IPAWS), coordinating alert information distribution.
Fundamental technical understanding
The Emergency Alert System (EAS) consists of four parts: a digitally encoded Specific Area Message Encoding (SAME) header, an attention signal, an audio announcement, and a digitally encoded end-of-message marker. The SAME header provides information about the event, affected areas, expected duration, date, and station identification. The Primary Entry Point (PEP) System distributes presidential messages to 77 radio stations. The National Emergency Message allows a president to speak during a national emergency within 10 minutes.
Origination points for emergency alerts
The National Public Warning System (NPWS) is a network of 77 radio stations that, in collaboration with FEMA, provides emergency alerts and warnings to the public. FEMA is constructing transportable studio shelters at 33 PEP stations, including broadcasting equipment, emergency provisions, rest areas, and air filtration systems, to enhance their survivability and protection from various hazards
.
The ability to communicate effectively
The FEMA National Radio System (FNARS) serves as the primary entry point for the Emergency Alert System (EAS), with its net control station at Mount Weather Emergency Operations Center. Upon receiving an EAN, messages "daisy chain" through the network, increasing the system's survivability and requiring each participant to monitor at least two others.
Countrywide test
In 2011, the FCC announced plans for national Emergency Action Systems (EAS) tests, which involved all television, radio, cable, and satellite services in the United States. The first test was conducted in November 2011, but only half of participants received the message due to equipment configuration issues and confusion. To reduce confusion, future tests were renamed "National Periodic Tests" (NPTs) and listed "United States" as their location. The first NPT occurred in September 2016, followed by a third in September 2017, a fourth in October 2018, and a fifth in 2019. The sixth NPT was postponed to 2021 due to the COVID-19 pandemic. As of 2022, further NPTs will be referred to as "Nationwide Tests of the Emergency Alert System." The seventh NPT will occur in October 2023, with a backup date of October 11.