Batman Ben Affleck Movie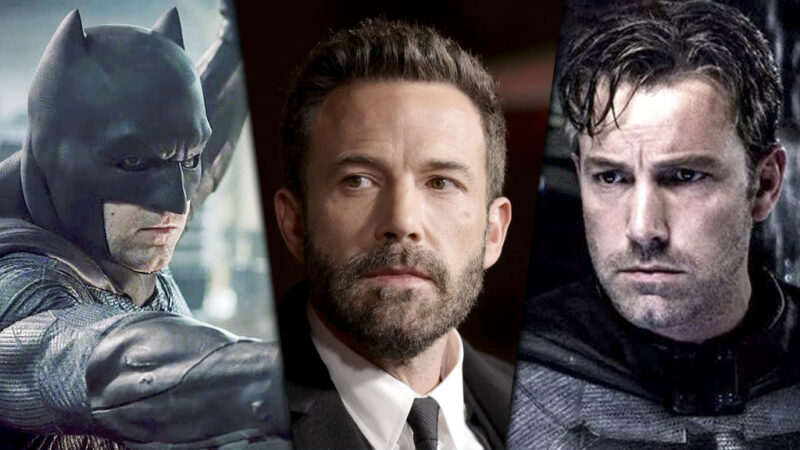 1. 'Batman Ben Affleck Movie' in the Works
Batman v Superman: Dawn of Justice may have been a critical flop, but that isn't stopping Warner Bros. from moving forward with a solo Batman movie starring Ben Affleck. In fact, the studio is already hard at work on the project, which is being overseen by Affleck himself.
While plot details are being kept under wraps, we do know that the movie will be set within the DC Extended Universe and will feature a number of iconic Batman villains. Rumors have also suggested that Joe Manganiello (True Blood) will appear as Deathstroke, though this has yet to be confirmed.
Affleck is no stranger to the world of Batman, having played the character in both Batman v Superman and Suicide Squad. He also directed and starred in the Oscar-winning drama Argo, so it's safe to say that he knows a thing or two about filmmaking. There's no word yet on when production will begin or when the movie will be released, but we'll be sure to keep you updated as more information becomes available.
2. Ben Affleck to Star and Direct
There are few actors who have had as varied and successful a career as Ben Affleck. He's gone from starring in big-budget blockbusters to critical darlings, and now he's set to add "director" to his resume with his upcoming film, "2."
The film, which is set to star Affleck and Matt Damon, will be a sequel to the 2007 hit "Gone Baby Gone." Affleck will also be directing the film, which is based on the book "Finders Keepers" by Dennis Lehane.
This will be the first time that Affleck has directed a feature film, but he has experience directing short films and documentaries. He also co-wrote and directed the 2009 film "The Town," which was nominated for several Academy Awards.
Affleck has said that he is excited to be working on the project and that he feels a personal connection to the material.
"I'm really looking forward to making '2' and working with Matt again," he said. "I think the script is terrific and I'm excited to have the chance to direct it."
"2" is set to begin production in early 2014.
3. Script by Geoff Johns and Ben Affleck
Geoff Johns and Ben Affleck's 3 Script is a fascinating look at how two Hollywood heavyweights approach a shared universe. The pair have worked together on various projects over the years, but this is the first time they've tackled a shared universe head-on. And they do so with aplomb.
The script is broken down into three sections, each exploring a different corner of the DC Universe. The first is a standalone Batman story that finds the Dark Knight going up against the Scarecrow. The second is a Justice League story that sees the team taking on Darkseid. And the third is a Superman story that finds the Man of Steel going up against Brainiac.
Each of these stories is well-written and engaging, but it's the third story that really stands out. Johns and Affleck have crafted a Superman story that is both action-packed and emotionally resonant. It's a story that feels like it could be the basis for a great Superman movie, and it's one of the best Superman stories I've ever read.
If you're a fan of either Geoff Johns or Ben Affleck or if you're just a fan of great superhero stories, then you need to check out 3 Script. It's a must-read for any fan of the genre.
4. Film to be Produced by Zack Snyder
We all know that Zack Snyder is an incredible film director. He has given us some of the most iconic films of our generation, including 300, Watchmen, and Sucker Punch. Now, it looks like he is set to produce four new films for Warner Bros. Here's everything we know so far about these upcoming projects:
The first film on Snyder's slate is an untitled Batman movie. This will be a standalone film that is not connected to the DC Extended Universe. Snyder will be teaming up with Ben Affleck to produce this film, which is said to be "dark and gritty."
The second film is titled The Last Photograph. Snyder will be directing and producing this movie, which is based on a graphic novel of the same name. The story follows a war photographer who discovers the last photograph taken before a soldier's death.
The third film is an untitled Superman movie. Snyder will be producing this film, which is rumored to be a sequel to Man of Steel. It is not yet known who will be directing this movie.
The fourth and final film on Snyder's slate is an untitled horror movie. Snyder will be directing and producing this movie, which is said to be "extremely scary."
We are incredibly excited about all four of these films! Zack Snyder is a master of his craft, and we can't wait to see what he has in store for us next.
5. Release Date TBD
There is currently no release date set for the upcoming Batman movie starring Ben Affleck. However, there have been several reports that the film is set to begin production in early 2019.
Warner Bros. has yet to officially announce a release date for the movie, but it is believed that the film will be released sometime in 2020.
The Batman is set to be directed by Matt Reeves, who took over the project from Ben Affleck. The film will reportedly focus on a younger Bruce Wayne, and will not be based on any specific comic book arc.
With no release date set, it is currently unknown when we will see the first trailer for The Batman. However, with production set to begin in early 2019, it is possible that we could see a trailer sometime in late 2019 or early 2020.